ZILCO STRETCH HOOD - MESH CUP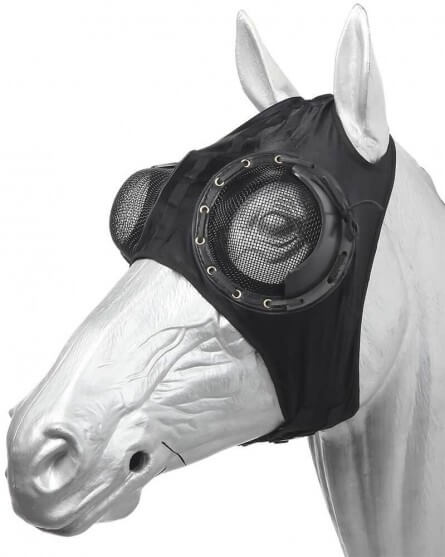 $129.90

NZD


Approx $91.03

USD
Sometimes referred to as "blinkers", race hoods are generally used to restrict the horse's vision to some extent (depending on whether a full cup or half cup is used) in order to encourage them to focus on the race rather than what is going on around them.

The Zilco stretch race hoods are made from 4-way stretch spandex/elastane material. The hoods are fastened with clips under the neck, which include touch-tape straps for extra adjustment.

This model (sometimes referred to as a "pacifier") has a mesh eye, which apart from protecting the eyes from debris, has a remarkable calming effect on the horse. The mesh eye is stitched onto the hood, and includes a lace-on half cup, which may be removed or repositioned as required.