WW PRO FETLOCK BOOTS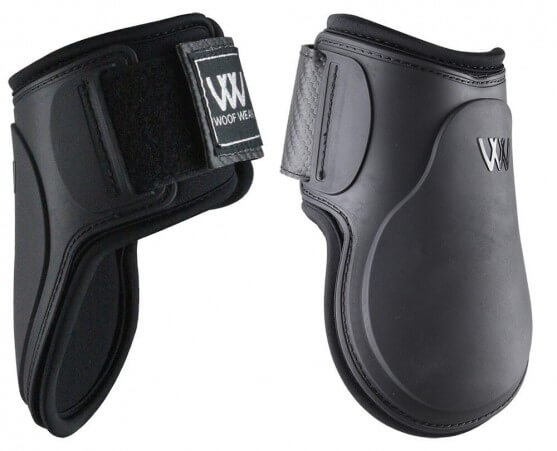 $89.90

NZD


Approx $62.60

USD
Woof Wear's breathable Pro Fetlock boot offers superb protection against strike and brushing injuries to the fetlock area whilst allowing unrestricted movement of the joints. The Pro Tendon boot is suitable for all activities from day-to-day schooling to top-level competition.
These boots conform to British Showjumping and FEI Young Horse class regulations.
These boots feature:-
7mm breathable neoprene with nylon jersey lining for comfort
Double lock straps for a secure fit
Black - Set of 2
Technology 7mm Breathable Neoprene
Neoprene is a closed cell foam manufactured from a polymer called Chloroprene. It is very durable and because it is closed cell is does not absorb water meaning that your horse boots remain light even in wet conditions.
Breathable neoprene has an array of carefully measured holes punched through the foam to allow ventilation keeping your horse's legs cool.
Sizing