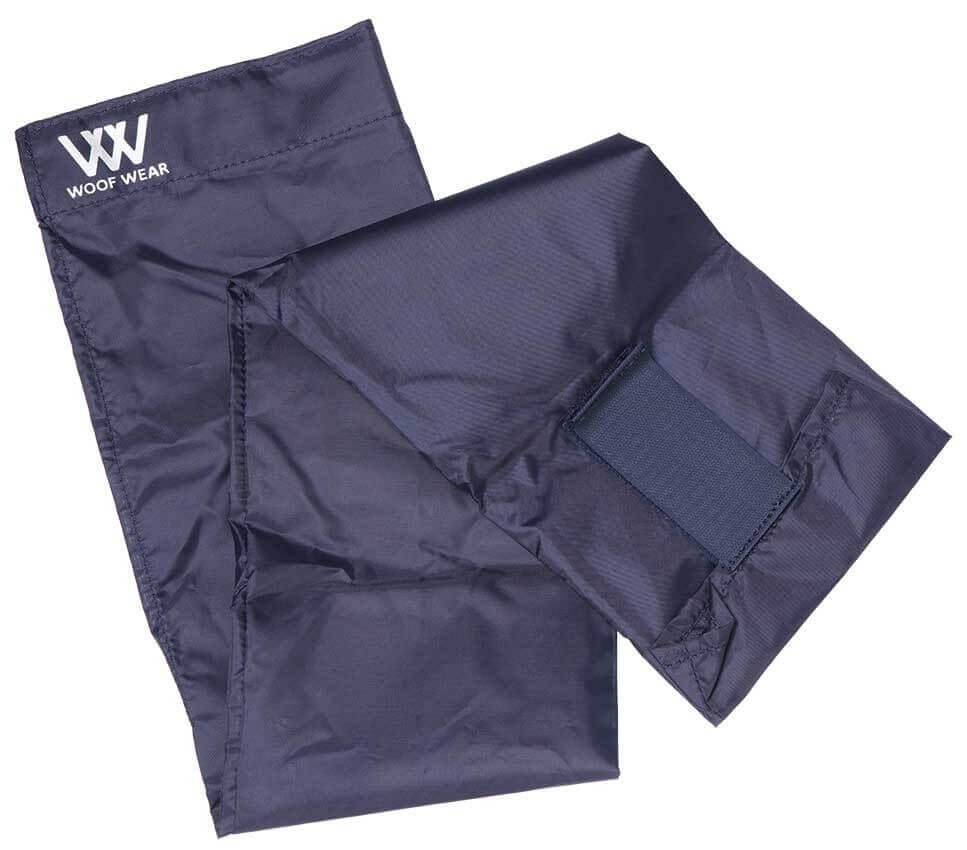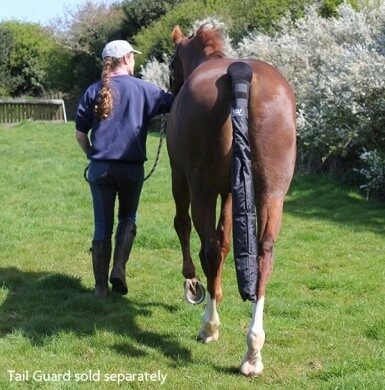 WOOF WEAR TAIL BAG
$19.90

NZD


Approx $13.97

USD
Discount: $3 off
Normally: $22.90
Designed to keep the horse's tail clean and tangle free during travel or for showing.
Featuring an adjustable flap which allows the tail to hang freely or be fully enclosed. This open-ended design also makes it very easy to put on.
The tail bag is manufactured from easy clean nylon and is designed to attach to the Woof Wear Tail Guard.

Easy clean nylon
Adjustable flap - can be used open or closed
Designed to keep tail clean and tangle free
Can be attached to Woof Wear Tail Guard
Machine washable at 30°C
Navy

Tail Guard available separately.
Fitting
Put on tail guard (sold Separately below)
Slide tail into tail bag - side seam allows entry for even the thickest tails.
Gently pull tail through bag - access via bottom of the bag makes this really easy
Attach tail bag to tail guard - with hook and loop fastening
Seal the bottom - to keep the tail protected
Easy to clean nylon construction - then it's ready to use again.