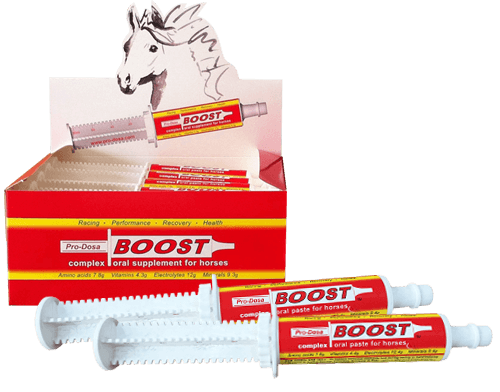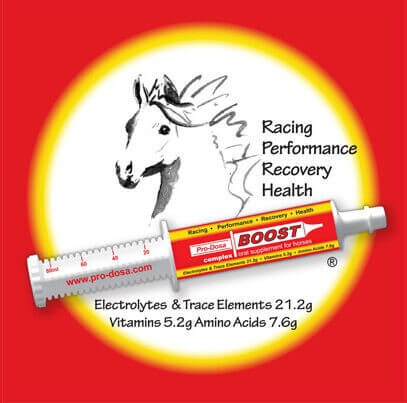 PRO DOSA BOX (12)
$319.00

NZD


Approx $228.71

USD
Discount: $53 off
Normally: $372
PRO-DOSA BOOST - BOX 12
A comprehensive, balanced, bioavailable multi-nutrient paste formulated to replace essential nutrients lost by the equine athlete during training, competition, transport or under stress.  
Pro-Dosa BOOST was first launched in New Zealand over a decade ago and is now the biggest selling nutritional paste in Australasia, The Middle East, and many parts of Europe.  It is used internationally in a wide variety of sports including dressage, show jumping, eventing, polo, mounted games, flat, national hunt, harness, and endurance racing.  Horsemen and veterinarians have found it to be useful in supporting normal appetite, thirst, electrolyte balance, red blood cell production, performance, recovery and health.
The ultimate paste for travel, recovery and performance.  Together with many clients we have had years of excellent results using Pro Dosa Boost.