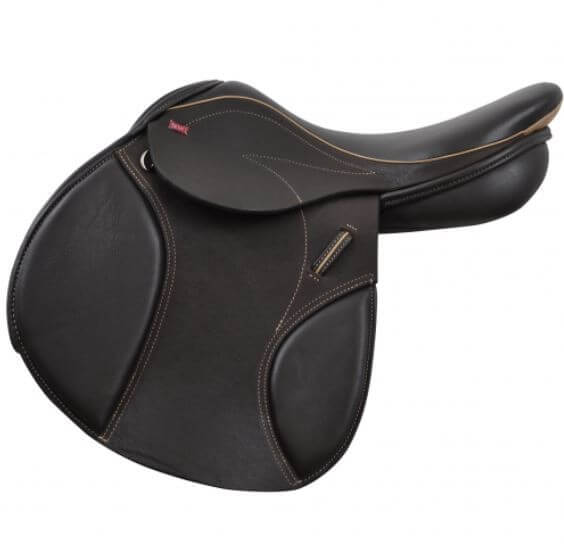 NSC BASCULE MONO JUMP
$5,395.00

NZD


Approx $3,786.05

USD
A hugely popular saddle for show jumping and eventing.  Incorporating an open, flat seat, forward cut flaps and flat cantle.  The advanced panel design and tree shape allow for clearance over withers and support everything from most angular of backs to flatter Warmblood types.
Adjustable knee and thigh blocks to support rider position as needed, or simply remove completely if preferred.
Monoflap design for closest contact and communication between horse and rider.
Innovative panels design for extra stability, close contact & lower maintenance.
Seat Sizes:
17″, 17.5″, 18″
Width:
M - Medium 
MW - Medium Wide
W - Wide
Colour: Black or Brown
Leather: Buffalo or Calf
Wooden laminated spring tree
Wool flocked panel
7 day trial available, please check out the information by pressing the button below.