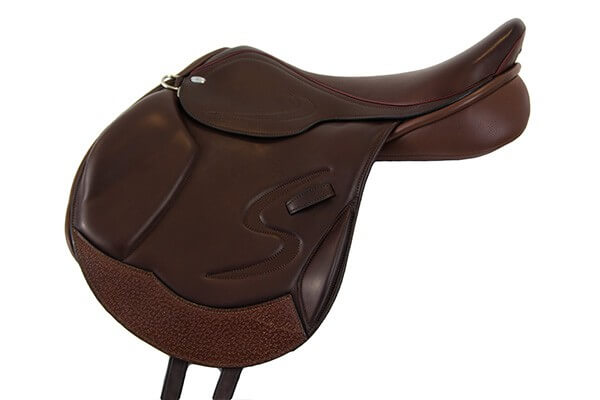 NSC ADAM ELLIS SIGNATURE MONO EVENT
$5,195.00

NZD


Approx $3,645.70

USD
A stunning monoflap design for the closest contact feeling you can get to your horse. This saddle is fast becoming the all rounder of the New Zealand market.  With Eventing, Jumping, Endurance and Trekking riders all enjoying great comfort and success in the Mono Event.  Offering another high quality handcrafted saddle made by Great British saddle makers Adam Ellis Saddles.
Italian Calf version comes with a bumper strip at the bottom of the flap to reduce wear on the flap.
Moulded knee and thigh blocks.
Long girth straps to allow a sympathetic fit on a range of conformations.
Panel and tree designed to allow maximum comfort for the flatter backed horse.
Great choice for shorter backed horses.
Medium width seat and twist for rider comfort.
Lower cantle gives flatter seat suited to riders needing more room, or the serious jumper.
Custom options available to add gorgeous crystals, patent or to change the colour of the welting to express your uniqueness!
Seat Sizes:
16.5", 17″, 17.5″, 18″ 18.5″; 
Width:
MW - Medium Wide
W - Wide
XW - Extra Wide
XXW - Extra Extra Wide

Colour: Black, Brown or Australian Nut (pictured)

Leather: English Mellow (standard), Italian Calf  (pictured) or Buffalo

Girthing: Long

Wooden laminated spring tree
Wool flocked panel


7 day trial available, please check out the information by pressing the button below.