MYLER WESTERN DEE MB11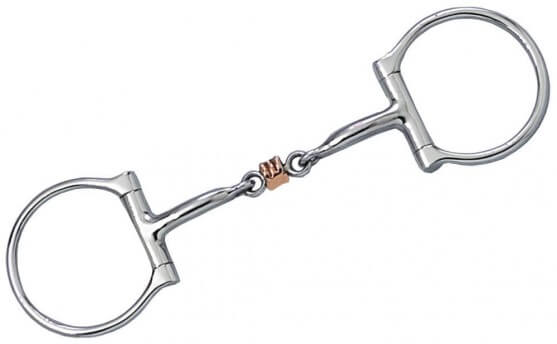 $219.90

NZD


Approx $154.94

USD
NOTE: SPECIAL ORDER, PLEASE ENQUIRE FOR AN ETA.

Stainless Steel Western Dee
MB 11 French Link Copper Roller
Level 1
The MB 11 is a more comfortable Myler version of the traditional French link mouthpiece, with an addition of a center copper roller. It has a smaller link with a flatter contour which allows the tongue more freedom in the mouth and minimizes interference with the palate. Although it lacks the benefits of a "true" Myler mouthpiece, it has a distinctive curve so the bars of the bit wrap around the horse's bar and lips which make the bit more comfortable. Sweet iron mouthpiece oxidizes and encourages salivation.
NO Independent Side Movement
Sweet Iron Mouthpiece
Curved Mouthpiece
Copper Inlay
The Western Dee without Hooks is a stainless steel ring with fixed attachment of the mouthpiece. This traditional cheek style keeps the mouthpiece from draping on the tongue, providing a more direct signal than the loose ring. The straight side of ring will not pull through the mouth and does not pinch.
Size: 3" offset ring
Action: Direct
Discipline: Primarily Western