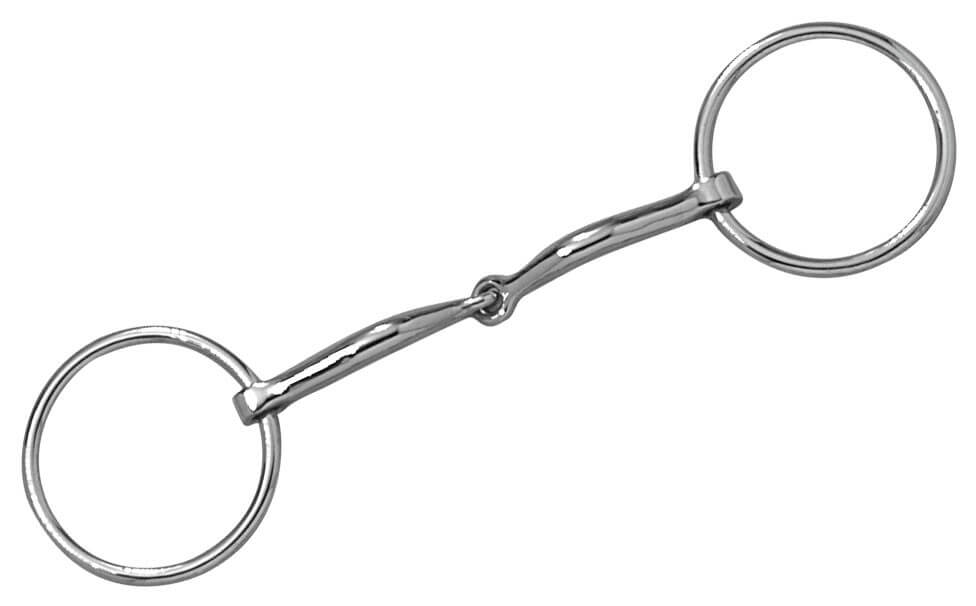 MYLER LOOSE RING - SNAFFLE MB09
$124.90

NZD


Approx $89.55

USD
NOTE: SPECIAL ORDER, PLEASE ENQUIRE FOR AN ETA.

Stainless Steel Loose Ring
MB 09 Stainless Steel Single Joint Snaffle
Level 1
The MB 09 is a more comfortable Myler version of the traditional single-jointed mouthpiece. Although it lacks the benefits of a "true" Myler mouthpiece, it has a distinctive curve so the bars of the bit wrap around the horse's bar and lips which make the bit more comfortable.
NO Independent Side Movement
Stainless Steel Mouthpiece
Curved Mouthpiece
Copper Inlay
USEF and FEI Dressage Legal. Consult rulebook for more information.
Notes: Popular with riders who are more comfortable with a traditional design, but we recommend that you try the 01, 02, or 03 to get the full benefit of Myler features at the same Level.
The loose ring is a simple stainless steel "O" shape where both the bridle and mouthpiece have no fixed point of attachment but slide freely around the ring. The loose ring allows a lot of play as the mouthpiece slides freely around the ring.
Size: 3" ring
Action: Direct
Discipline: English or Western