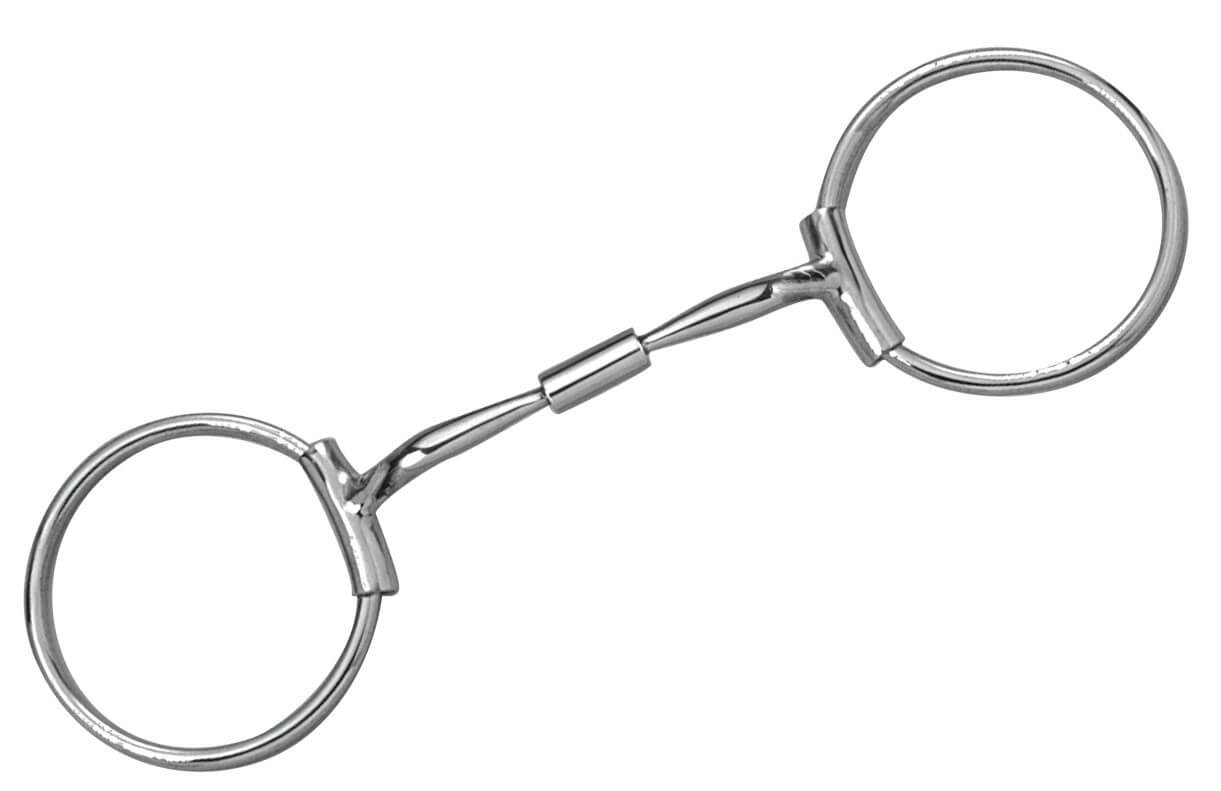 MYLER C-SLEEVE LOOSE RING MB02
$199.90

NZD


Approx $143.32

USD
"C" Sleeve Ring
MB 02 Comfort Snaffle Wide Barrel
Level 1
The MB 02 is the Myler alternative to the traditional French link or lozenge mouthpiece commonly used in snaffle bits. The MB 02 rotates onto the tongue, applying tongue pressure, but because the mouthpiece is curved, it wraps around the bars and lips instead of pinching. The barrel in the center applies approximately the same pressure on the tongue as a traditional three-piece mouthpiece, however, the barrel distributes the pressure more kindly and creates Independent Side Movement™. Sweet iron mouthpiece oxidizes and encourages salivation.
Independent Side Movement™
Sweet Iron mouthpiece
Curved mouthpiece does not pinch lips and bars
Copper Inlay
The loose ring is a simple stainless steel "O" shape where both the bridle and mouthpiece have no fixed point of attachment but slide freely around the ring. The loose ring allows a lot of play as the mouthpiece slides freely around the ring. The "C" Sleeve ensures that sensitive horses are not pinched by the moving ring, without having to use bit guards.
Size: 3" ring
Action: Direct
Discipline: English or Western
Special order approximately 3 - 6 weeks, please feel free to contact us about this as we will likely have a trial bit for you to use during this time.