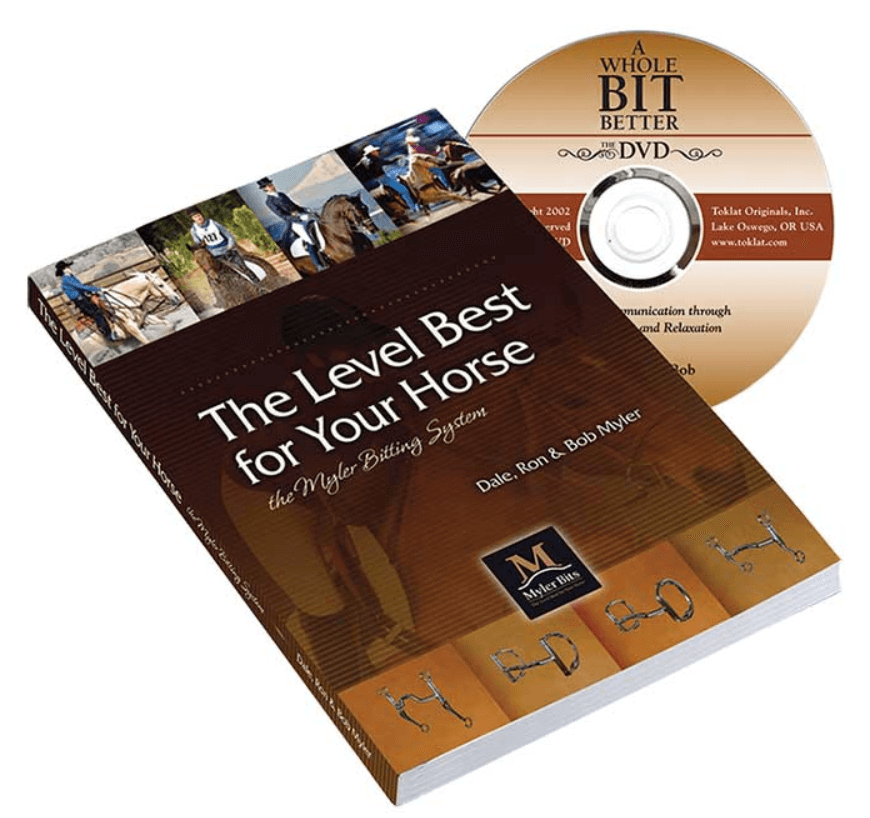 MYLER BOOK & DVD COMBO PACK
$34.90

NZD


Approx $25.02

USD
A must have, this great set has so much informative information and important tips. 
"The Level Best for Your Horse" builds on the Mylers' first book "A Whole Bit Better", with improved definitions of the Myler Levels, expanded descriptions of the Myler mouthpieces and cheekpieces, a clear explanation of leverage, and a more comprehensive guide to using the Myler system in selecting a bit for your horse.

Comes complete with an 85 minute DVD.