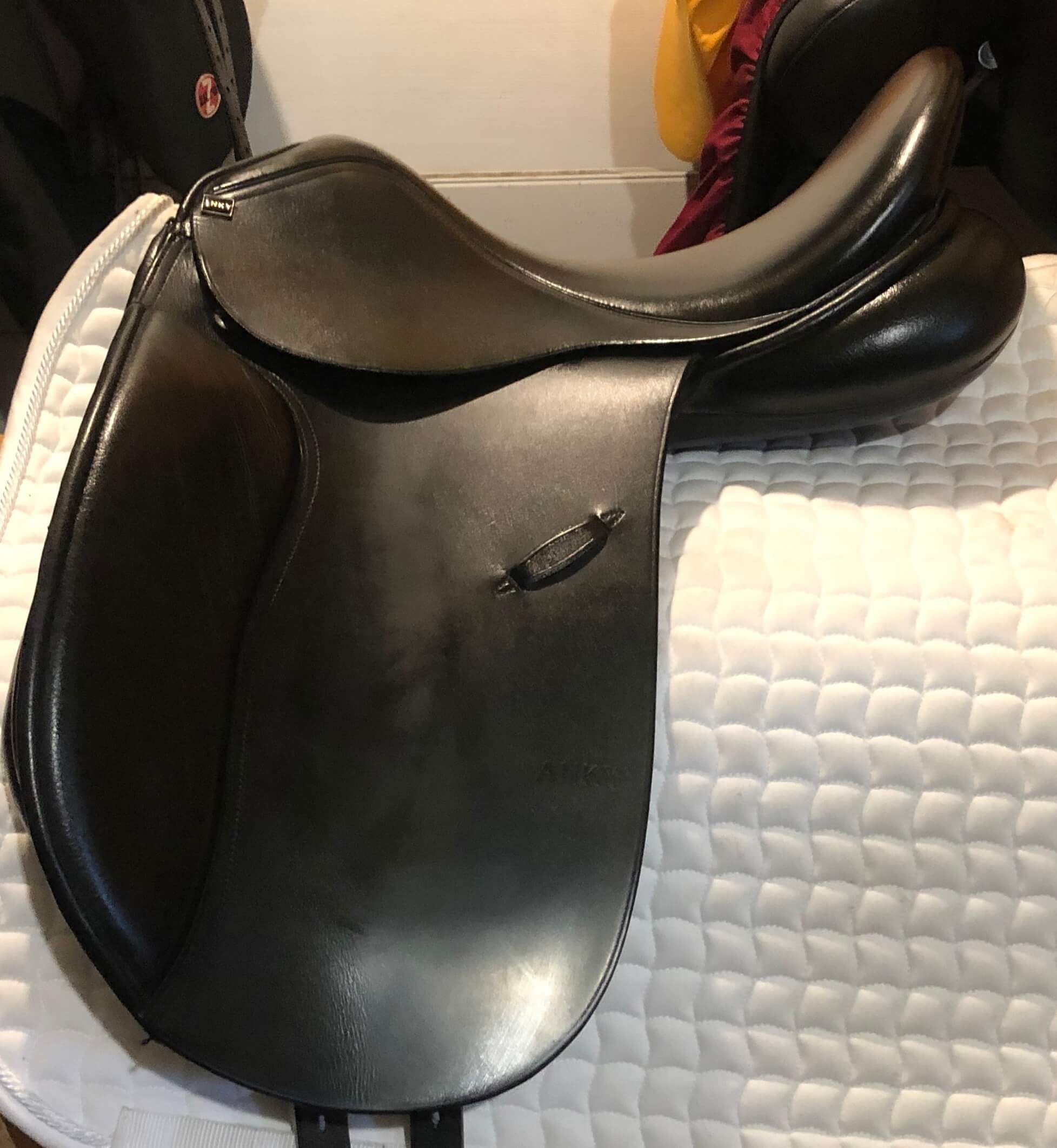 ANKY SALINERO DRESSAGE
$2,895.00

NZD


Approx $2,075.61

USD
Anky Salinero Dressage
Size: 17″
Gullet: Fully Adjustable using PDS Xchange System Gullet Plates.  MN - XW-XXW.  Available with your choice of gullet. 
Colour: Black
Leather: Leather
Girthing: Fixed, Long
Blocks: Fixed, Front
Tree: Synthetic
Panel: Wool Flock with speciality foams
Condition: Excellent, used
Serial Number: 
Made in: South America
Fit: Range of backs with small to medium withers.  
Saddle Information:
The ANKY® Salinero Saddle is made of high quality, ultra soft English leather. The saddle has a waisted seat, optimized knee-blocks with reduced stuffing which will help especially long-legged riders. Specially designed panel cut gives even more withers clearance. The middle of each panel contains a pressure-stable-layer. Underneath this layer towards the horses back, there are two different specialty foams. The one closest to the horse provides a wide, soft and even contact area of the saddle on the horse. The intermediate layer has weight-carrying function and helps to absorb pressure from above and distribute it evenly. All materials retain their form, allow the riders aids to get to the horse unaltered and compensate the movement of both horse and rider. Above the pressure-stable-layer towards the tree the panel can be stuffed with conventional flocking to adjust and balance the saddle to each horse individually. STS-panels keep their shape which is apparent when comparing them to used traditional panels. Additional saddle-pads, which place the rider unnecessarily far away from the horse, are not needed anymore.
7 day trial available, please check out the information by pressing the button below.