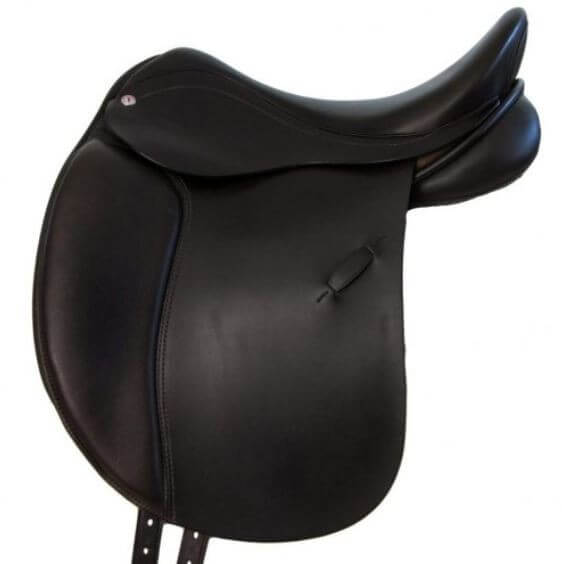 NSC FARRINGTON LIBERO DRESSAGE
$3,995.00

NZD


Approx $2,803.57

USD
Generous wide panels for a sympathetic fit and great weight distribution on the horse's back with the tree shape designed to allow clearance over withers.  Suited to flatter wider horses.  A lovely entry level Dressage saddle which is also a well used option for Endurance, CTR other distance riders. 
Very comfortable seat, with the newer shorter open style of cantle, giving the rider more space in the saddle.
Adjustable knee and thigh blocks to support rider position as needed, or simply remove completely if preferred.
Short panel length suitable for short backed or croup high horses.
Girthing options allow for a stable fit on a variety of conformations.
Seat Sizes Available: 
17″, 17.5″, 18″ 18.5″
Width:
MW - Medium Wide
W - Wide
XW - Extra Wide
XXW - Extra Extra Wide

Colour: Black or Chocolate

Leather: Smooth (standard) or Buffalo (custom)

Girthing: Long

Wooden laminated spring tree
Wool flocked panel


7 day trial available, please check out the information by pressing the button below.